As you already know, Agent Insight is a unique marketing venue for showing off the cities and neighborhoods in your market area. Even one photo or written submission puts an area on the Internet and makes it a viable place for a Google search to find you.
Even though one submission starts the ball rolling, the ultimate goal is to showcase your area to its fullest. Once a potential client arrives on a location page, you want them to see the many features of that subdivision or community. The pages that only show a monument entry sign, for example, leave potential clients wondering what else is there.
Agent Insight has literally thousands of community pages that are very well covered by the agents who have written about a wide variety of subjects and illustrated them with a lot of photos. An excellent example is the Ross Bridge subdivision in Hoover, Alabama. Many agents from several different local RE/MAX offices have posted about Ross Bridge. Their cumulative work has produced a comprehensive look at this beautiful neighborhood and its myriad of amenities. Further, thanks to the combined efforts of these agents, Ross Bridge has a high search engine ranking, displaying on the first page of Google for the keyword search "Ross Bridge subdivision homes for sale."
The  written insights for Ross Bridge cover many and diverse subjects. Some of the headlines include:
Many photos show the natural beauty of the neighborhood, as well as its amenities and events. Here's a sampling: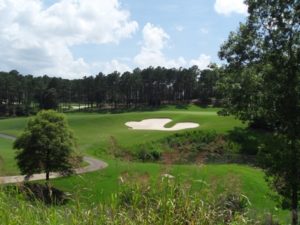 Of course, it's easy to create a diverse, engaging community page when you are covering a multi-feature, luxurious community such as Ross Bridge. It takes some time and planning, which these contributing agents have done well. However, any neighborhood or subdivision can be shown at its best with submissions presenting streets of well-kept homes, trees and gardens, nearby shopping areas…you know what to do!
Creating pages that give your clients a lot of information about a subdivision, a school district, or a city is an excellent marketing tool. Most important, it helps strengthen SEO for that Agent Insight page, raising the potential of more leads being captured. In fact, the Ross Bridge landing page has received almost 600 website visitors since April 1st! This community page is one of thousands available region-wide, and every landing page has the potential for this type of internet exposure. Take a moment to go back and review the areas you are promoting and decide what needs to be added to make it work best for you.
Written insights by Jeff Easter and Kate Giffin  of RE/MAX Advantage Central; Robin Phillips, RE/MAX Advantage South; Wanda Williams Turner, RE/MAX First Choice; and Patti Schreiner, RE/MAX Southern Homes. Photos by Derek Young and Robin Phillips with RE/MAX Advantage South and Kate Giffin with RE/MAX Advantage Central. All of these offices are in Birmingham, AL.